About Workwear Express

Workwear Express offers a total uniform solution - catering for business, office, corporate, medical, healthcare and safety workwear uniforms. We offer the latest, most contemporary designs in office and workwear uniforms. We offer an embroidery and printing service which operates locally in West Gosford, in our head office and factory, Goodgear.
Workwear Express is a one stop outfitting shop, offering solutions from headwear, uniforms to footwear. Workwear Express belongs to the Goodgear Group, therefore you can feel confident that your embroidery and printing needs are handled with expertise and efficiency. Workwear Express provides a pleasant and professional shop front with easy parking at the front and back. Workwear Express offers an express service for your work uniforms and we make re-ordering a breeze. Let us take care of your uniform requirements so you can get on with your real business.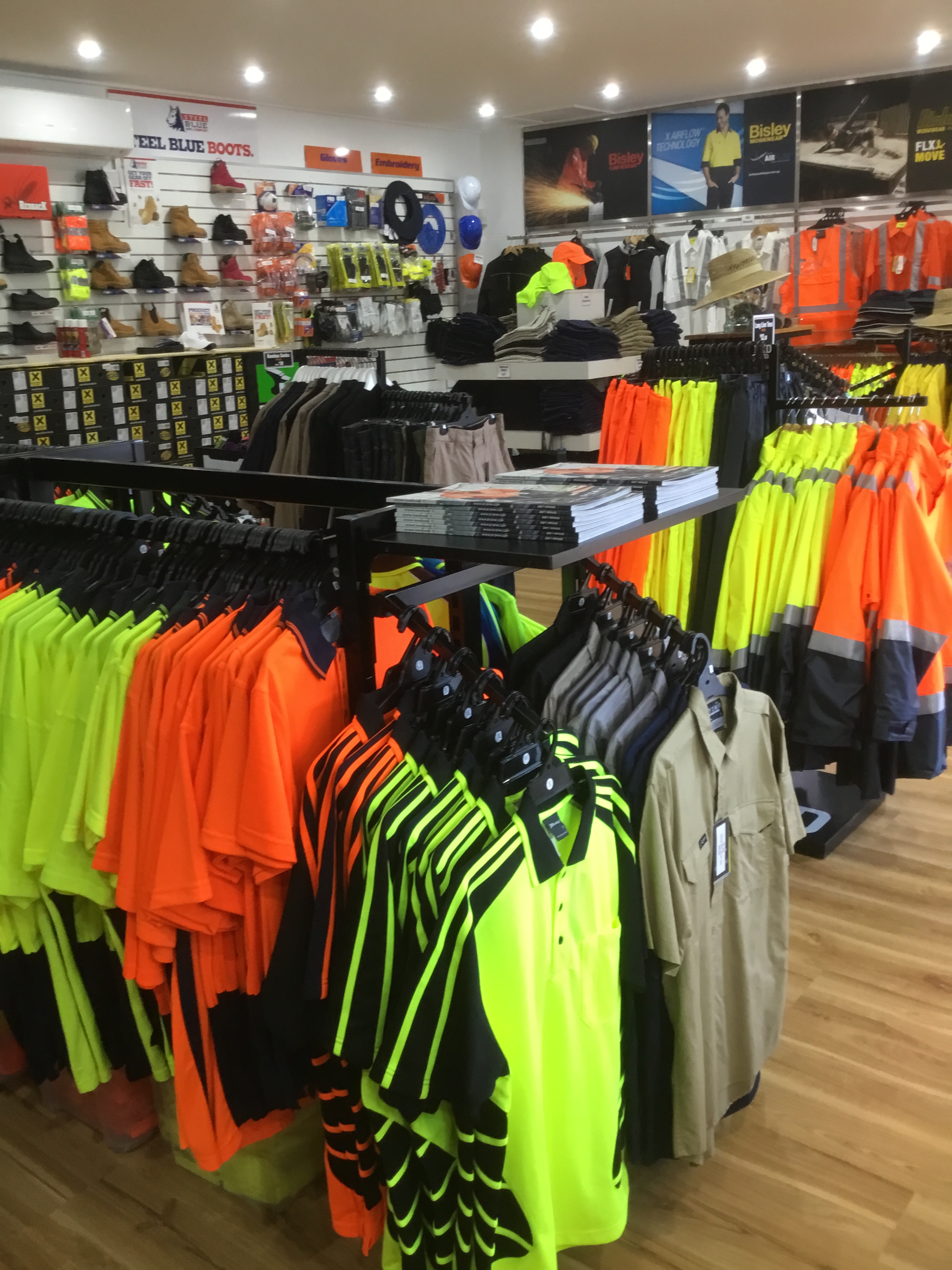 Our Team




TRACEY

Tracey is our Workwear Express manager and has worked for Workwear Express for 13 years. Tracey immigrated from England to Australia, 20 years ago. She is a mum of 2 and enjoys going on long walks with her two cocker spaniels.




SHARRON

Sharron has worked at Workwear Express for 5 years. Sharron has 2 wonderful children and loves yoga,





SOL

Sol joined us at Workwear Express in March, 2019. She is working with us part time while she studies International Studies at university. Sol loves spending time at the beach and volunteers at her local beach in Summer.
Come and see us today

Workwear Express has two shopfronts in York Street, East Gosford.
We have a large range of stock on hand for you to sample and try on in our fitting rooms. Our team are experts within the field, and can help you select the uniform that best suits you and your industry.
In Shop 5/54 York Street, you will find our corporate, business, healthcare, hospitality and teamwear apparel. Our corporate and business range includes corporate suiting, business shirts, pants, skirts, dresses, knitwear and accessories including scarves, ties and belts. Our medical and healthcare range includes medical scrubs in a range of colours, tunics, knitwear, healthcare pants and ezylin shirts. We also have a hospitality range including aprons, chef uniforms, shirts and footwear. Our teamwear clothing range includes polo shirts, t-shirts, singlets, track suits, shorts and active wear.
At Workwear Express tradestore, we are proud to stock FXD Workwear. We also stock popular brands such as King Gee, Bisley, Oliver Footwear, Blundstone Boots and Blue Steel Safety Boots. We have a large range of safety hi visibility workwear uniforms including drill shirts, polo shirts, t-shirts, work pants and safety vests, jackets, fleeces. We also supply Personal Protective Equipment including caps and hats, hard hats, safety vests, safety glasses and ear muffs. In addition to our hi vis workwear, we also stock safety overalls, and workwear uniforms that meet the industry standards for flame retardant uniforms and rain wear.
Our boots are among our most popular products, and we have a large range of safety shoes, hospitality shoes, and office shoes.
We look forward to seeing you!

Workwear Express Opening Hours:

Monday to Friday: 9am - 5.30pm
Saturday: 9am - 4pm





About Goodgear
When it comes to understanding clothing, promotional products & branding, Goodgear has a wealth of experience. Goodgear was conceived in 1990 by the principals Michael & Jacqui O'Callaghan. Both of whom had many years of retail & branding experience. We were initially an embroidery company catering for the fashion houses and corporate branding suppliers for larger corporation's in the Sydney market. Using our extensive knowledge of branding, we expanded into clothing and promotional products and the company was rebranded as Goodgear.
GoodGear have in depth knowledge of all aspects of this business. From manufacturing of clothing to an extensive knowledge of branding, off shore sourcing and local manufacturing. We have done it all, so you can be assured of the best advice in choosing and branding quality products at an affordable price.
Every product we brand reflects our obsession with quality - Our philosophy is that only the best will do.
Goodgear is a dynamic team of professional uniform and merchandise specialists. We combine fresh, innovative and creative thinking with extensive experience in manufacturing and product sourcing both within Australia and internationally.
We have our own in-house design, embroidery and manufacturing team as well as our offshore production partners. That means we can offer you the best of local and international products, trends, techniques and services!